Flowers of Life
a collection of 13 original works of art inspired by the vagina

Available for sale as both a series of art prints and book.
To purchase,
visit our shop
︎
In April 2021, artist, activist and naturalist Marisa Papen shared her vagina, her
Flower of Life (uncensored)
, with the world as an NFT, counter-culturing our current community guidelines. It was the first ever
NFT of a vagina
— a historic and powerful statement.
With this evocative piece she furthers her quest to free ourselves from misconception and shame in the ongoing cultural war against the human body.
To further explore this message, we commissioned a group of 13 international artists to produce a collection of interpretations called Flowers of Life. By gathering these different visions and distinct lenses we aspire to push this vital cultural conversation forward & transform our beliefs around the vagina.
︎


"The image of a vagina is mostly non-existent in the art world. It's often seen as too taboo rather than the powerful muse that she is. Yet how can something so exquisite, human and vital not inspire great works of art?"


︎



For centuries our relationship to the vagina has been colored with guilt and embarrassment. Still to this day, women all over the world are told to hide and be ashamed of their bodies, their vaginas being the epicenter.

We rarely see vaginas in our current culture & media, and if we do, most likely it's in the context of pornography. Having such a limited vulgarized relationship with our body is both disempowering and disingenuous.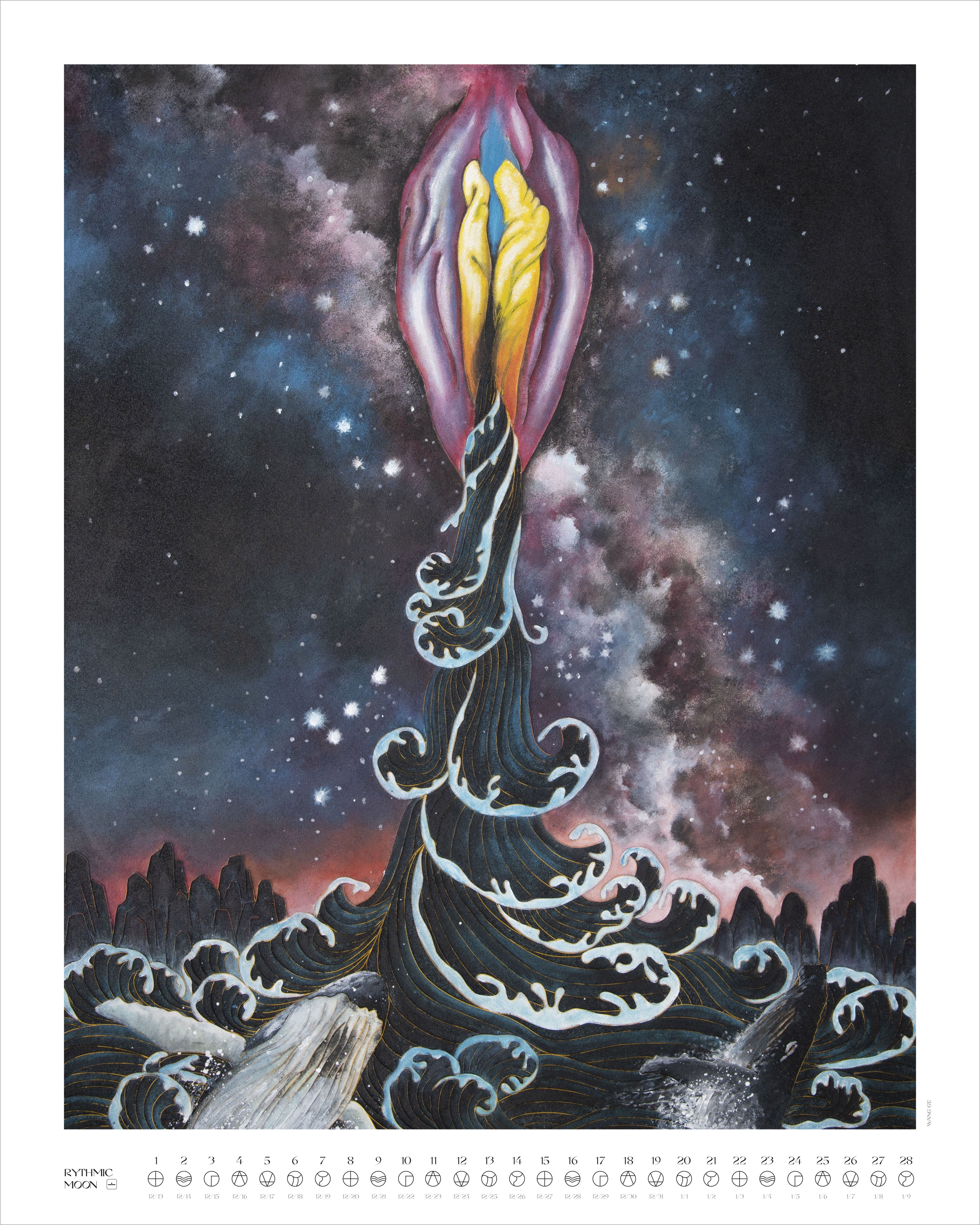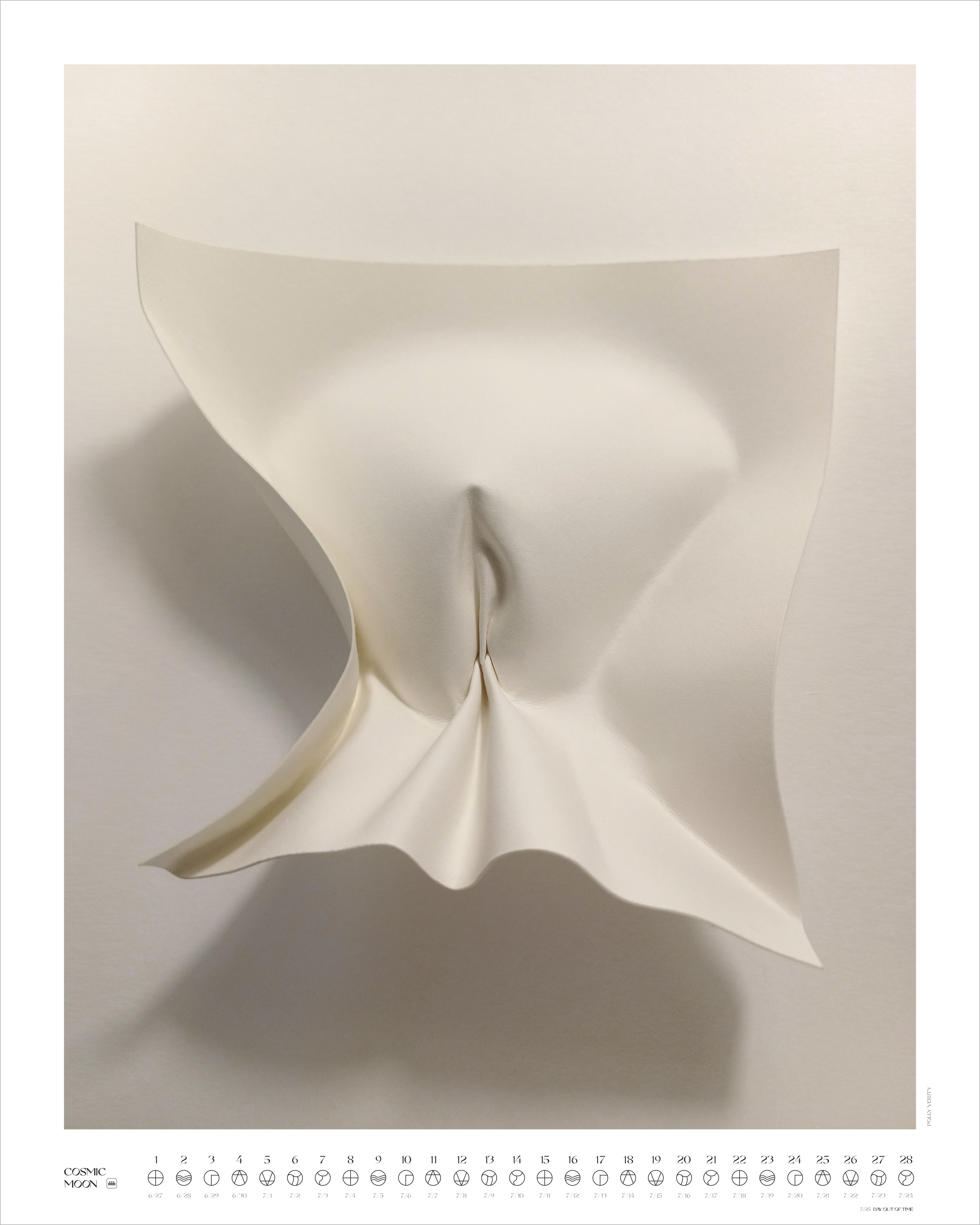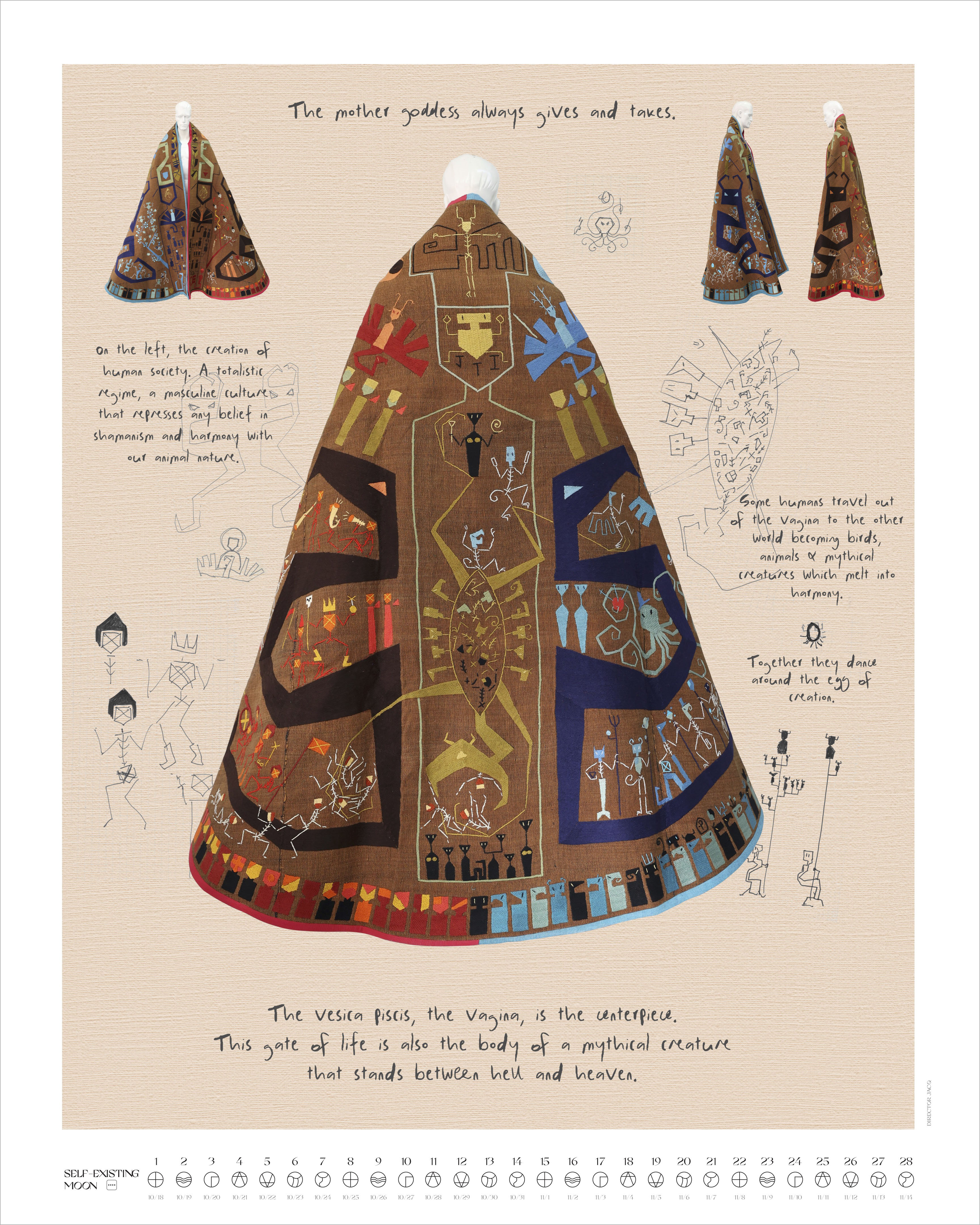 Art Prints / Moon Calendar

'Flowers of Life' is a collection of 13 original works of art inspired by the vagina.
Participating Artists:
Loutje Hoekstra, Philippe Stella, Angu Walters, Polly Verity, Alice Walton, Sam Chirnside, Tatianna Filidonos, Michael Hutter, Director Jacq, Shannon Rankin, Wang Ge, Marisa Papen & Michael Chichi
Their works range from oil painting, watercolor, origami, digital art, vellum collage, porcelain sculpture, ink, photography, embroidery and sand painting. The artists hail from Australia, Canada, Hawaii, Germany, U.K., Cameroon, USA, Netherlands & Belgium.
The calendar is based on the 13 Moon Calendar, which we see as a beautiful and natural re-framing of time. We also included the bridge to the Gregorian calendar, so it can still be used in the practical sense. However conceptually it's designed to amplify the cyclical theme of life.
All proceeds flow back into our fund to initiate future endeavors just like this.

Book
This thoughtfully designed manifesto contains all 13 art prints from the series, artist statements, philosophical musings, scientific studies, poems, essays, illustrations, photography & more.
With writing by :
Daniel Coffeen, Marisa Papen, Loutje Hoekstra, The Law of Time, Dr. Subba Roa and more.
All proceeds flow back into our fund to initiate future endeavors just like this