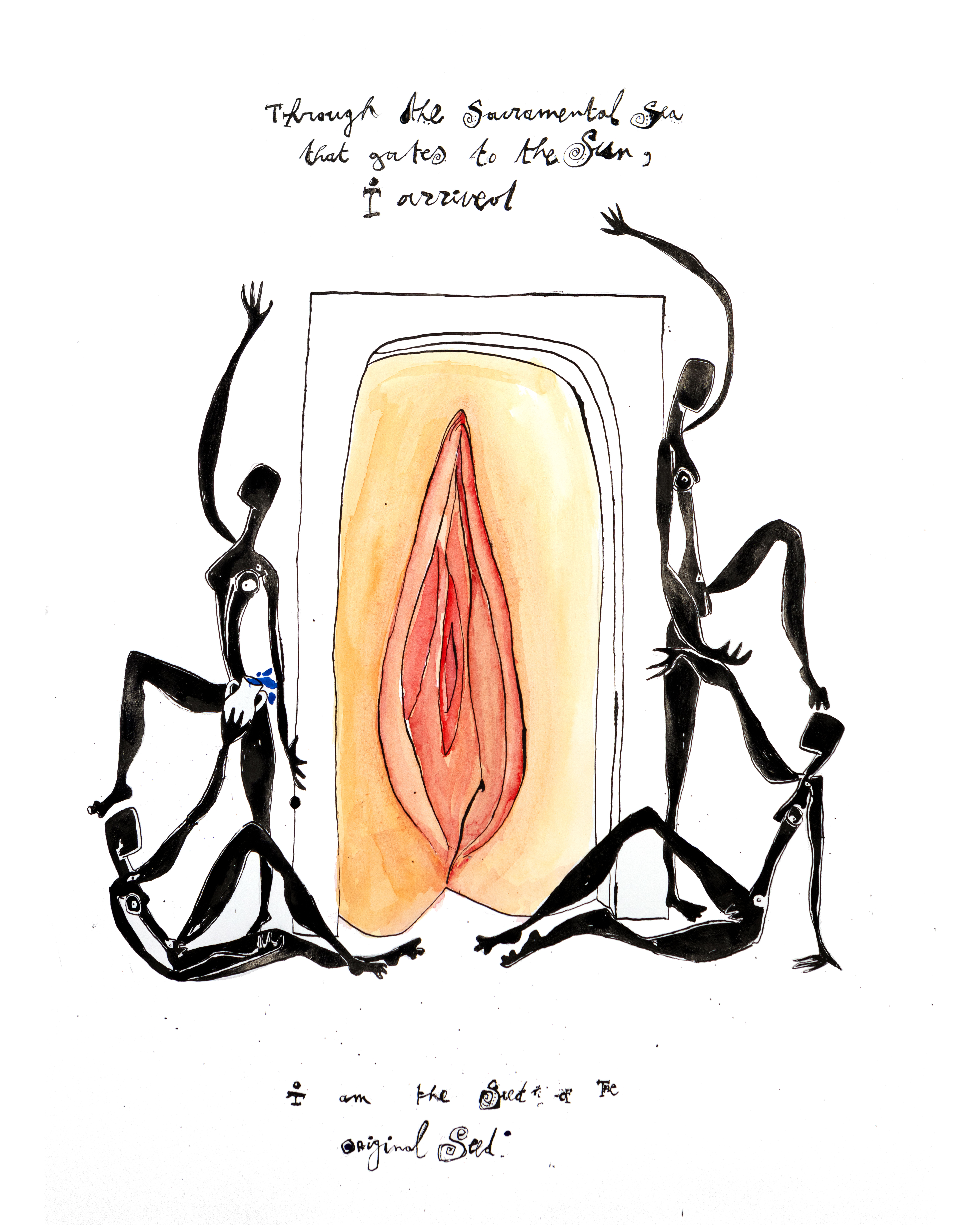 Philippe Stella


Artist Statement
When I saw Flower of Life, I was evoked by her truth. And that's why I decided to be a part of this collective effort. But also because I love Marisa and Michael and everything they stand for in life - spreading universal messages of truth.
When I red Marisa's poem it all became very clear what I wanted to draw, even though I painted 30 different ideas in my exploration of what the vagina represents, I ended up arriving again at the first vision that filled my mind. The vagina as the portal to life.
Philippe Stella (b.1981) is an actor, author and artist. Philippe neve prepares his works in advance: they are created quickly and spontaneously as if from a gut feeling, with a continuous urge to explain in text and drawing what he cannot express in person.
His work is reminiscent of the painters and the poets of the Cobra-movement who expressed themselves in the same spontaneous manner, or of Jean Dubuffe who honored the same spontaneity, from which "l'art brut" arose. During his youth he spent a great deal of time in Cadaques at the Spanis coast, where he not only explored the works of Dali and Picasso, but also developed great admiration for these masters.
If Picasso ever announced that art has no meaning and that painting is the only thing a painter has to do in order for the artwork to overwhelm him, the his beautiful words "je ne cherche pas, je trouve", are perhaps also to be found in Philippe Stella's.
︎
philippestella